At blinq, we're striving to partner with the best global and local brands in order to bring fun, unique and convenient products and services to Bay Area commuters. One of the great local companies with which we've partnered for launch is EO Products, a Marin-based company focused on creating all-natural personal care products. Commuters can stop by any blinq pod to get a free dose of EO's lavender hand sanitizer on their way to and from work. Additionally, EO is currently offering a special 20% off promotion exclusive for blinq members--sign up for all the details! We chatted with EO to get all the details on their (wonderful-smelling) products.
blinq: What's EO Products' mission?
EO Products: We make healthy products that are good for the people that use them, the people that make them, and the planet we all share.
b: Tell us about your essential oils. Where do you source them?
EO: We have more than 80 different essential oils, and they're sourced from all over the world! They come from diverse places because it's best to source essential oils from the place where the plant grows natively. A few examples would be our Rose Absolute from Bulgaria, French Lavender from Provence, and Ylang Ylang from Madagascar.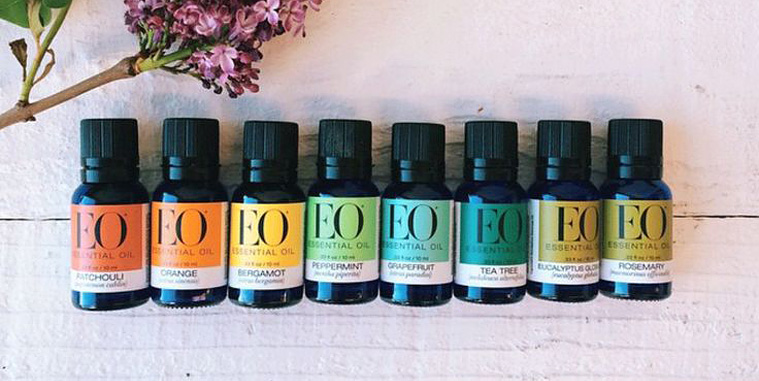 b: What are some of the benefits of essential oils?
EO: Essential oils are powerful plant essences. There's the aromatherapy side of essential oils, and each oil has a different aromatherapeutic quality. For example, lavender is known to help promote relaxation and grapefruit is known to invigorate and energize. There's also a lot of research currently being done on the effects of essential oils for treating physical conditions such as certain types of cancers, for weight loss, skin conditions, and more.
b: What are the three (or five) most popular EO products?
EO: We're well known for our French Lavender bath and body products. We also recently launched a new botanical skin care collection, Ageless Skin Care, which has been popular as well. Of course, there's always our hand sanitizers (found at blinq pods!) which are very popular and are the best selling natural hand sanitizer on the market.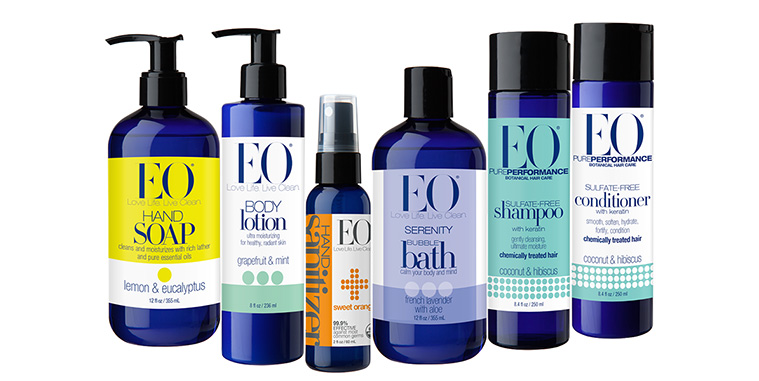 b: Is there one product that most people might not know about that they should try?
EO: Our Organic Body Serums. These were launched in the past year and are a wonderful blend of lightweight plant oils and essential oils. They absorb right into your skin and have an incredible restorative effect.
b: Why did you decide to start working with blinq?
EO: At EO we're all about bettering the quality of everyday life, and we love blinq's mission to enhance the Bay Area's public transit experience, which is a huge part of many people's day-to-day lives. We also love collaborating with innovative people, and think blinq is a great example of a truly collaborative project. There's so many great brands and people coming together to make this happen, and it's been fun to be a part of it.