At blinq, we're striving to partner with the best global and local brands in order to bring fun, unique and convenient products and services to Bay Area commuters. For launch, we've partnered with GrubMarket, a super cool company that helps people get fresh, organic foods from local producers. GrubMarket will provide yummy grab-and-go items during the morning commute, and staple grocery items like veggies and eggs during the evening commute. We chatted with them to get all the details behind the company and its exclusive blinq offerings.
blinq: What's GrubMarket's mission?
GrubMarket: GrubMarket is an online farmers' marketplace committed to partnering directly with local, organic, sustainable, quality farmers and food producers in order to return to the roots of our food while building the community around us. We go to the source of the food to pick up from our vendors and then deliver directly to our customers. This not only ensures that our community eats fresher food, but that the vast majority of the purchase goes to the farmers and food producers, rather than be dispersed out along traditional lines of food distribution. There are many question marks in our current food system, so we're working to develop a new paradigm in which our customers have a direct line to their food with the knowledge of who made it, what's in it, where it's coming from, and how it reaches them.
b: Tell us a little bit about the vendors that GM works with.
GM: GrubMarket works with a wide variety of food producers as well as some beverage companies. Our producers are a reflection of our specialization in local and quality foods. Although our producers range from farmers and ranchers to bakers, snack makers and chefs, they all value quality, offering organic, sustainable, and hand-crafted foods.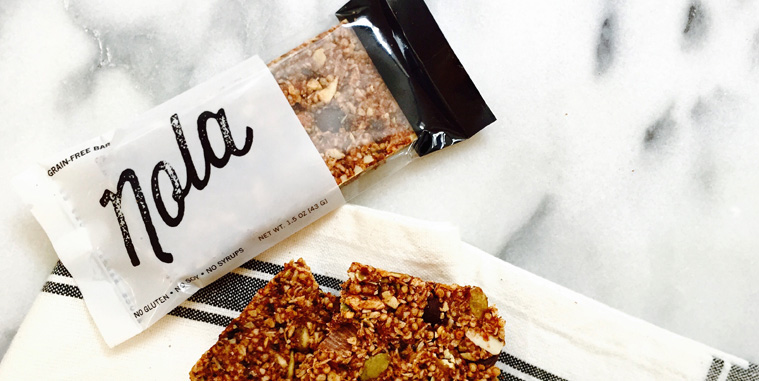 b: What are some of the products you'll be offering at blinq Pods?
GM: We have two basic categories of offerings for our opening at the blinq Pod: ready to eat grab-and-go for the office, and groceries to take for the commute home. Our grab-and-go products feature local healthy snack producers, organic ready-made meals, and unique beverages. One of our local snack producers is Nola, a San Francisco based granola maker who bakes flavorful hand-made granola bars. Our featured ready-made meal producer is Iamori, owned by Irene Kwock, who uses organic ingredients to conjure delicious soups and salads. We will also offer a cold-brew coffee as a morning pick-me-up and an organic soda called Spindrift, which uses whole organic fruits as its base ingredient. For our take-home groceries, we feature a smattering of local organic and sustainable farmers to supply the seasonal fruits and vegetables, eggs, and meats and fish you'll need for your home-cooked meals.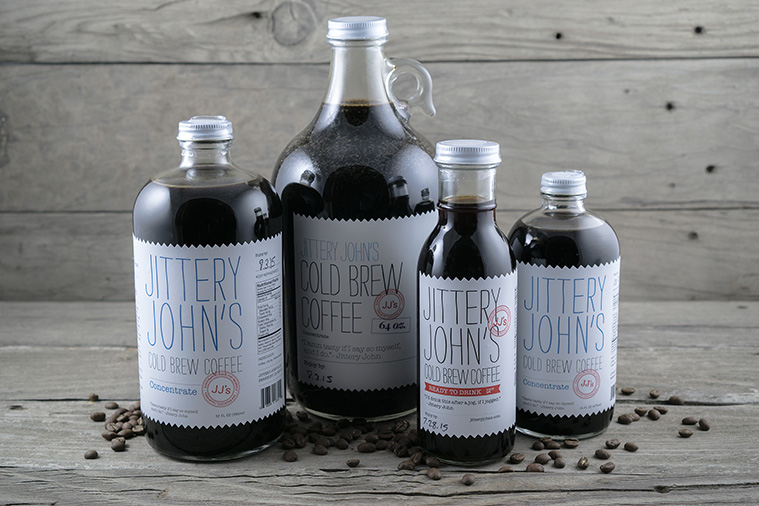 b: Why did you decide to start working with blinq?
GM: GrubMarket's partnership with blinq is an opportunity for us to meet our customers face-to-face in their daily lives and offer them easy-to-digest knowledge about their local food, farmers and food makers. With the video and tech interface at GrubMarket's blinq Pod, people can watch videos from their producers and get an inside look at each food maker's farm to table process. This is a chance to provide education in a public space about the roots and seasonality of our local foods and the work of our local farmers and food makers, while building the public's relationship to these local producers.
Additionally, GrubMarket's blinq Pods at BART afford us a huge opportunity to work on relatively unprecedented eco-efficient delivery strategies. Utilizing public transportation as a channel of distribution means that, as a delivery service, we can cut down on our emissions and use major travel veins to reach our customers. Our partnership with blinq is an exciting chance to push the boundaries of delivery by working on the lines of an already existing transit system.